Red Deer roundup: Ending a painful six months
Football season is *finally* upon us.
It has been a painful six months of arguing about new logos, jerseys, and compensation. With rookie camp already underway and main camp starting this Sunday, now we can focus on what's happening on the field. It's about time.
•  Looks! Juwan Simpson is back in Calgary... As a guest coach. I still think Simpson has plenty left in the tank.
•  The Edmonton Eskimos have signed free agent defensive back Cord Parks. Parks had 140 tackles, 8 interceptions, and two defensive touchdowns in three seasons with the Lions.
•  Former Oregon quarterback Vernon Adams Jr. is already a very popular player before ever taking a snap in the CFL. BC couldn't reach a deal with the quarterback so they shipped him to Montreal in exchange for a first round draft pick. Jim Popp looks like he's a big believer because it's also been rumored that Rakeem Cato could be sent packing when the veterans report for camp. Toronto sounds like a likely landing place for Cato.
•  Xavier Fulton will be back in Green & White after exhausting all of his NFL opportunities. Saskatchewan hasn't had any such luck signing their #1 overall draft pick Josiah St. John though.
•  The Memorial Cup is in Red Deer and the atmosphere in this city is incredible. I got to catch the Red Deer Rebels eliminate the Brandon Wheat Kings from the tournament in sudden death overtime Wednesday night. They'll be playing Rouyn-Noranda on Friday for the right to play the London Knights in the Memorial Cup Final on Sunday.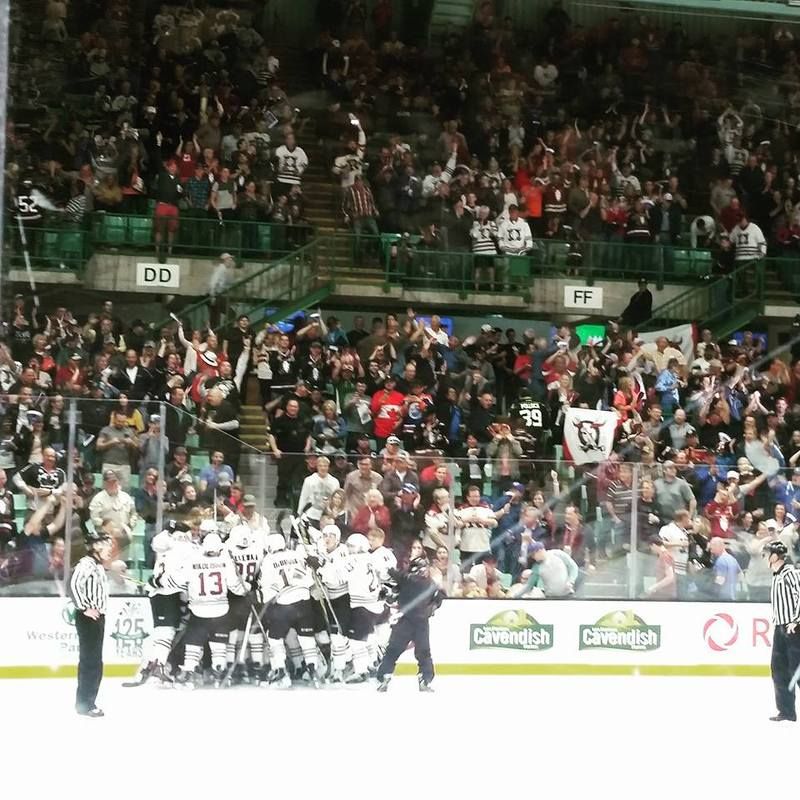 •  The 2016 season can already be considered a year of change and there are a load of storylines to look forward to heading into camp. Josh Clipperton of the Canadian Press reminds us of what we should be looking forward to.
•  Peter Dyakowski is an absolute genius. But I didn't need to tell you that. He *is" Canada's Smartest Person, after all.
•  To help raise money, Commonwealth Stadium will be host to a benefit concert for the Fort McMurray United Way. The show headlined by Nickelback goes down June 29th with tickets going on sale this Monday.
•  Shawn Lemon may just be the best Roughrider beat write around.
S/O to my boy Jonathan Williams for joining #Ridernation great addition to our DLine #savage #GangGreen pic.twitter.com/HFF3KMqrpI

— Shawn Lemon (@SLemonator) May 23, 2016
Williams will look to stay healthy this year after playing in just three games a year ago.
•  Another player has retired early. Andre Monroe has informed the Argonauts that he will not be playing this year after recording four sacks in his rookie year with Saskatchewan. I'll always remember that Labour Day belly rub...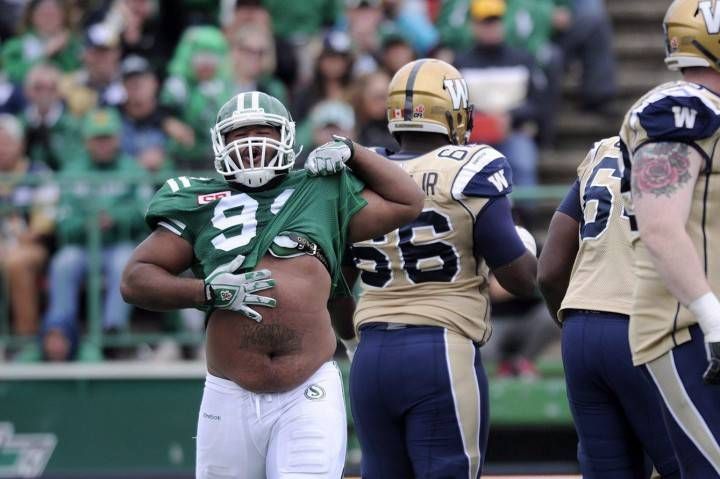 •  The CFL Supplemental Draft happened on Tuesday and the Roughriders gave up a 2017 third-round CFL draft pick for national WR Kevin Francis. The 6'5" receiver spent four seasons with North Carolina A&T and may fit in on Saskatchewan's special teams as soon as this season.
•  Cornerback Steven Clarke is back in Vancouver after being released by the Tennessee Titans. Clarke had 48 tackles and one interception in 16 games with the Lions in 2015.
•  Fantaseh.ca is back up and running after some questions about whether they'd be up and running this season. Get all signed up and ready to play CFL fantasy football this Sunday!
We are officially twelve days from the first pre-season game of the year and camp finally starts on Sunday. June is so close I can taste it. 
– written by Travis Currah
---
---