Red Deer roundup: On Wrestlemania, Rod and retirements
After a relatively quiet month of March, this past week has given us some of the most controversial topics of the CFL off-season. A single tweet, a league rejected video game, and two early retirements has sent the restless fans on Twitter into a tailspin.
•  Before we get to the football news, I have to talk about Wrestlemania. I'd love to tell you it was a dream come true and a once-in-a-lifetime experience but it's my second time attending the "Showcase of the Immortals" and it reminded me exactly why I became a fan in the first place.
Drama, risk, humour, and athleticism were all present during Wrestlemania 32. It was a very rushed trip to Dallas, but I was able to indulge in some of that top-of-the-line American fast food and Texas BBQ. I probably lost six months from my life expectancy but I'm already counting down the days until I can do Wrestlemania again.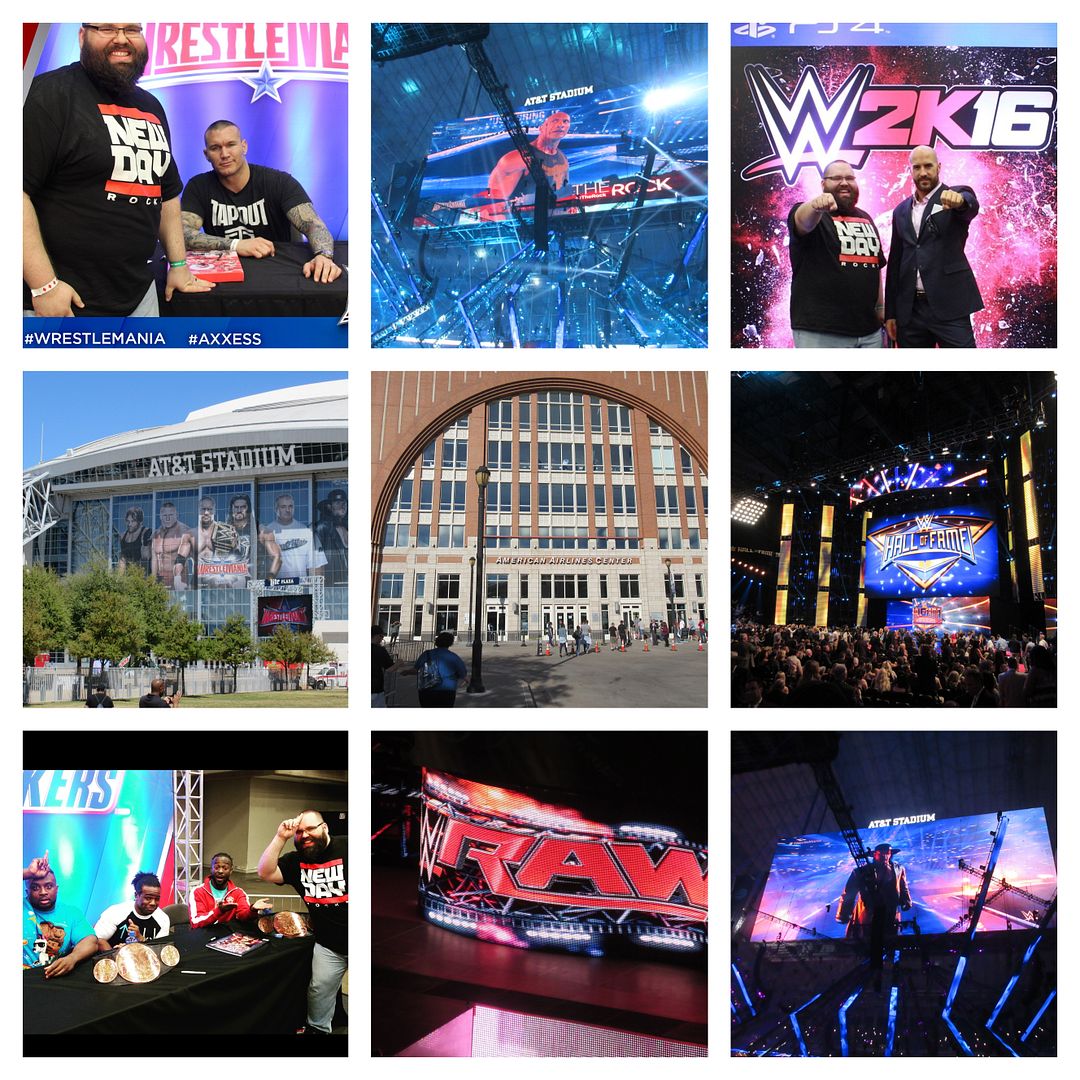 •  Meanwhile, would have known that a single tweet could ruffle so many feathers?
.@rodpedersen's #CFL West order of finish: 1) #Riders 2) #Calstampeders 3) #BCLions & then toss up between #Esks & #Bombers. via @620ckrm

— CFL News (@CFL_News) April 2, 2016
That's it. Rod Pedersen didn't even *make* the tweet but the man has put up with a lot of flack following its release into the Twittersphere. Mike Reilly was fired up and Nate Coehoorn, both Edmonton Eskimos, showed their competitive spirit and responding to the tweet. Coehoorn even made some comments prompting an apology.
Sorry for my comments about @rodpedersen. I was simply just backing my team but I reacted without thinking.

— Nathan Coehoorn (@NateCoehoorn) April 2, 2016
If you want Rod's take on the incident, check out his blog post.
Looks like @rodpedersen has done more with a couple of tweets today to get #CFL fans engaged than the league office has done all off-season.

— Arash Madani (@ArashMadani) April 2, 2016
Arash Madani is not the only guy to mention that exact subject. Here's my question: What *is* the league supposed to talk about it? I don't get it. Free agency and the schedule were knocked out of the park and had a lot of fans talking. Let the off-season be the off-season.
•  Austin Collie is hanging up the cleats after just one year with the BC Lions. He had 439 yards and seven touchdowns in Vancouver last year and also had a stellar NFL career with the New England Patriots and Indianapolis Colts.
•  It didn't take long for Bryant Turner to find a new home: The Lions brought Turner to town after five seasons with the Winnipeg Blue Bombers.
•  Another retirement which shocked many people around the league was announced on Thursday: 26-year old former first overall pick for the Saskatchewan Roughriders, Ben Heenan, is moving on from football and it's *not* injury-related. Heenan spent last season in the Colts organization. I had a pleasure of meeting Ben's grandparents after a Rider game once when I mentioned that they must be proud of their grandson. What did Grandpa Heenan say? "No! I lost a farmhand!" Only in Saskatchewan…
•  It looks like Canuck Play's Canadian Football game has hit a snag, as heard on the latest episode of the 2 and Out CFL Podcast. The CFL has decided to go with an American company instead of a homegrown group in Ontario. It's not confirmed but it's quite possible we could be seeing CFL logos slapped on a game with American rules. Let's hope that doesn't happen.
•  The Harlem Globetrotters teamed up with the Argos and TiCats to produce some pretty cool trick shots. Check out the fun:
•  CFLpass's Joe Pritchard, must have absolutely lost his mind upon seeing this Tecmo Bowl game between the Boatmen and Tabbies.
1987: The year @speedybanks16 and @TiUnderwood were born, and the year #TecmoBowl was released on NES. #tbthttps://t.co/ipN7iSbNEE

— Hamilton Tiger-Cats (@Ticats) April 7, 2016
•  The RedBlacks confirmed we'd be seeing their new uniforms on May 12th. Let's hope we see the entire league's new uniforms that day.
•  Some rule changes have been approved to come into effect next season. I just hope more reviews don't slow down this fast game of ours. These rule changes shouldn't have as many growing pains as the rules introduced last season.
I wonder who will get angry this week...
– written by Travis Currah
---
---