Diary of a Grey Cup
Attending the Grey Cup has become a tradition of mine, and this year's festival is my seventh consecutive year attending Canada's November tradition. What a ride it was, Winnipeg!
As I do every year, I arrived on Thursday and got ready for the biggest party of the year. First, my fiancée, "Brazilian Ty" and I stopped by a salon to fulfill a year-long bet. A bet that would have Brazilian Ty wax his you-know-what because the Ottawa RedBlacks won 12 games on their way to a Grey Cup appearance in their second season.
We won't share pictures.
The fun started that night at the annual Spirit of Edmonton party and continued all the way to Grey Cup Sunday.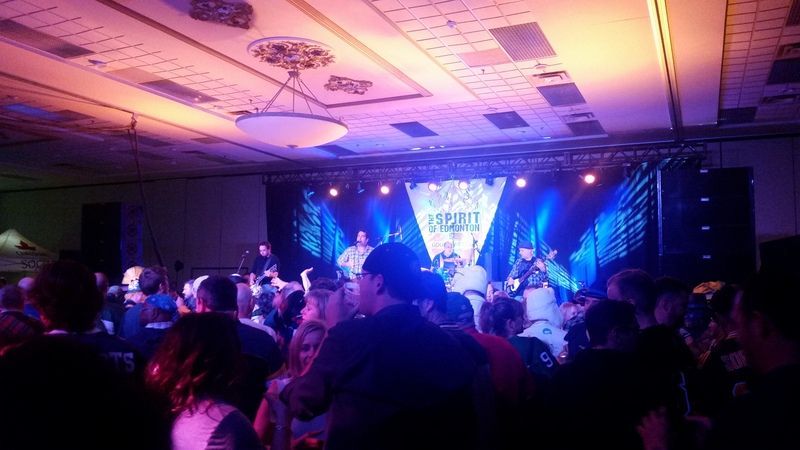 Spoiled Rotten has been the band at the Edmonton social for six years and they know how to work a crowd. Fans of every team showed up to show off their elaborate costumes and celebrate the Canadian Football League.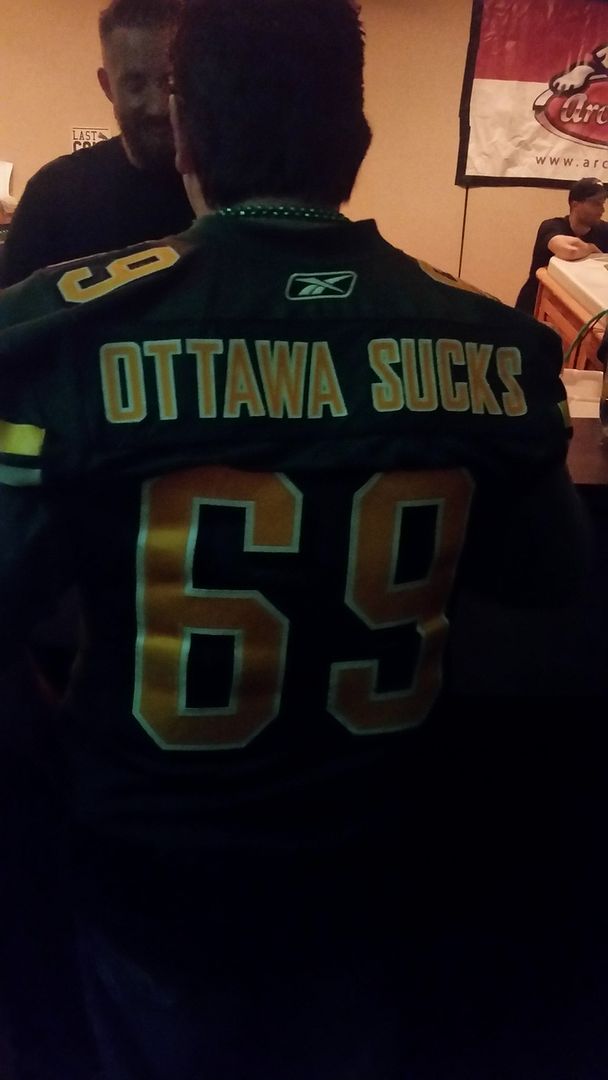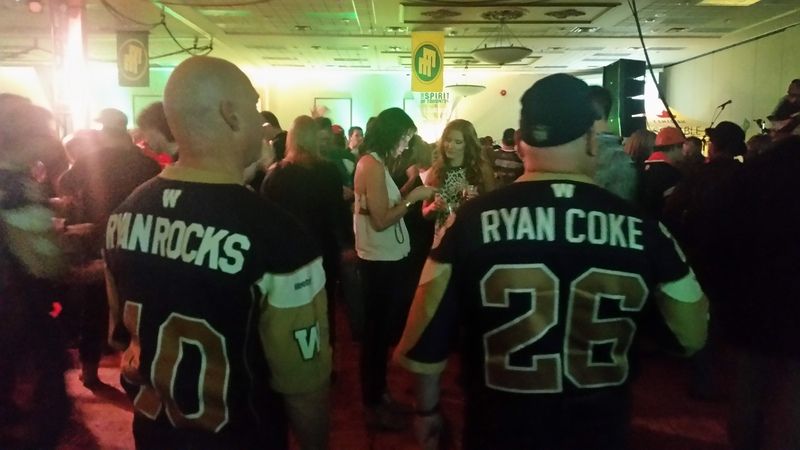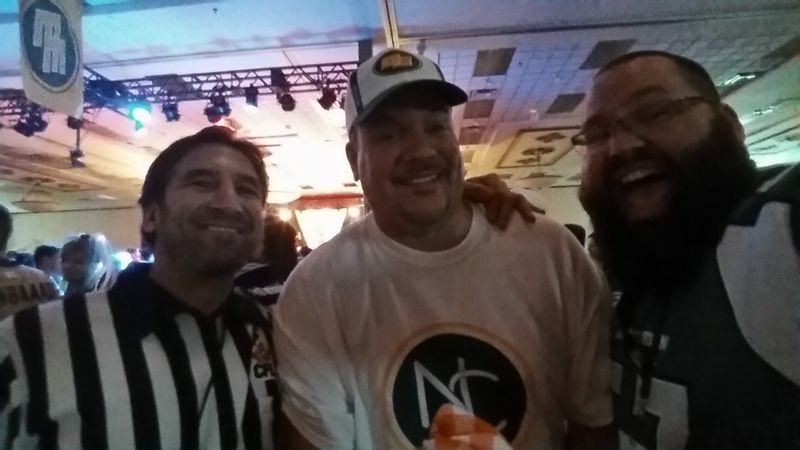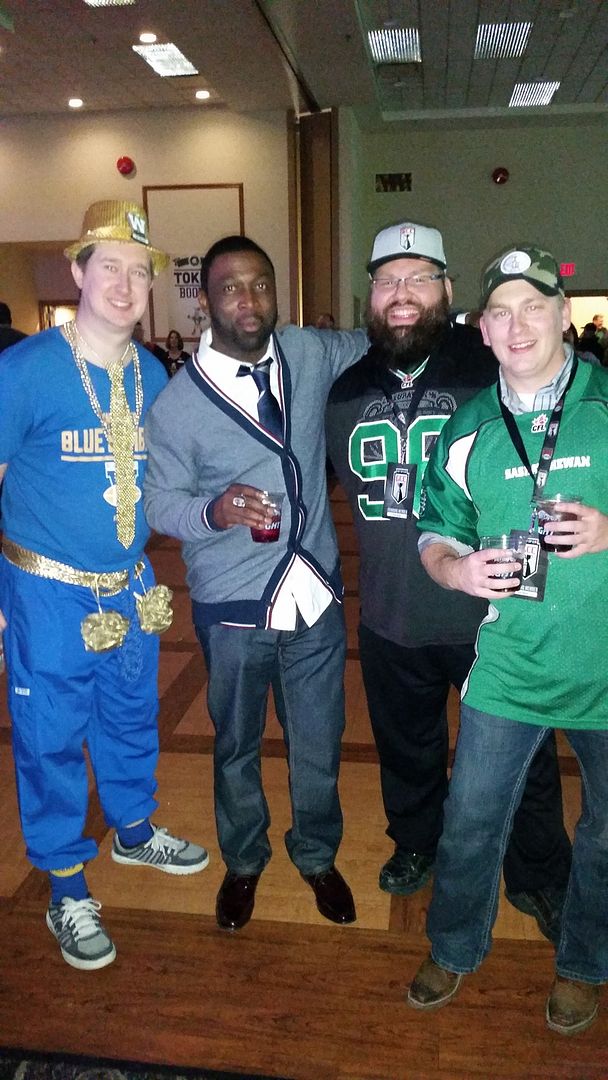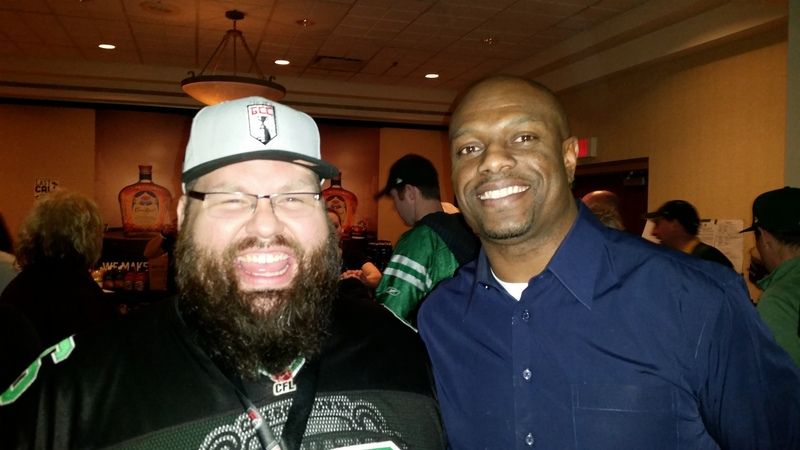 The Spirit of Edmonton isn't only for the fans, as players and alumni have been known to show up as well. From Mookie Mitchell to Ed Hervey to referee Andre Prouxl, all were seen joining CFL fans for a great time. The cheaper drinks and lack of cover charge make it a great option, too! It's no coincidence I was there Thursday, Friday *and* Saturday.
Friday started with the Canadian Football League announcing what "#WWMO" really meant by launching an entirely new era for the league.
#WWMO - It's What We're Made Of #CFL https://t.co/iwuMdQwNi0

— CFL (@CFL) November 27, 2015
If that's what the future of the league looks like, *sign me up.*
CFL Commissioner Jeffrey Orridge addressed the fans in the annual State of the League Address, something that no other professional sports league does. Orridge talked about growing football at the grassroots level, getting young people in the stands and showing off a new modern and simple logo. I'd be lying if I told you I wasn't excited about the future of this league.
Friday afternoon I paid a visit to the Forks (where the Red River meets the Assiniboine River) to snap a photo with the huge Grey Cup sign. The cool, interactive sign was just a tweet away from having it flash the colours of the Saskatchewan Roughriders.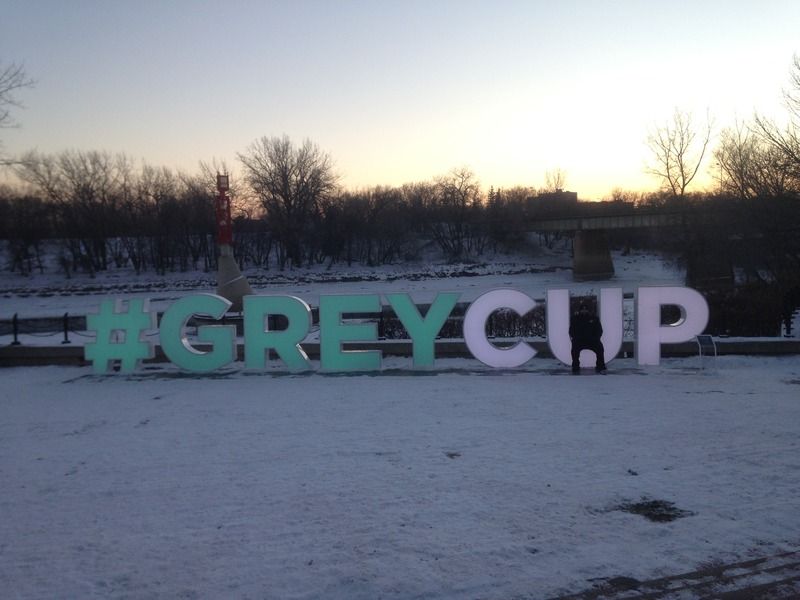 Friday night: More Spirit of Edmonton.
Saturday morning ended up being an incredible experience as a member of the Grey Cup Club, as we were able to go to Investors Group Field and watch the Edmonton Eskimos go through their final walkthroughs before Sunday's big game. The walkthrough almost seemed like a dance party rather than a real practice. Music was blaring and the players performed dance routines while warming up. Edmonton didn't look like a team what was about to play in the biggest game of their lives.
At one point Odell Willis hopped the barricade and joined the Eskimo fans in attendance in a hearty "Go Esks Go" chant. What a moment. Following practice most of the offensive linemen and defensive players came over and gave us high fives before we were allowed onto the field where legends would be made some twenty-four hours later.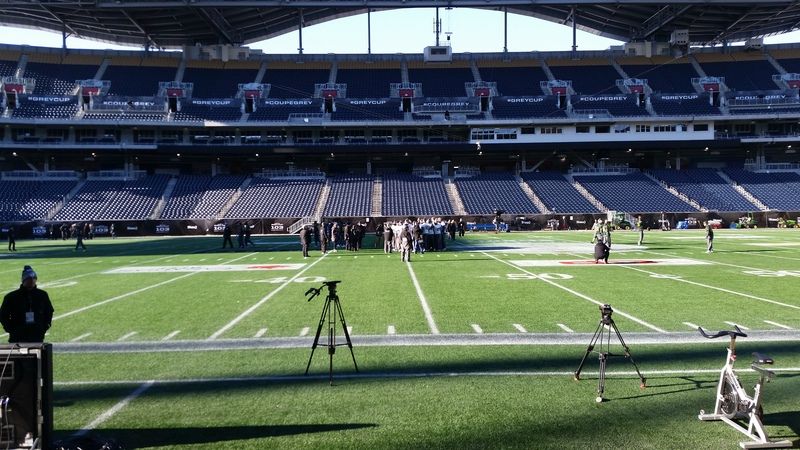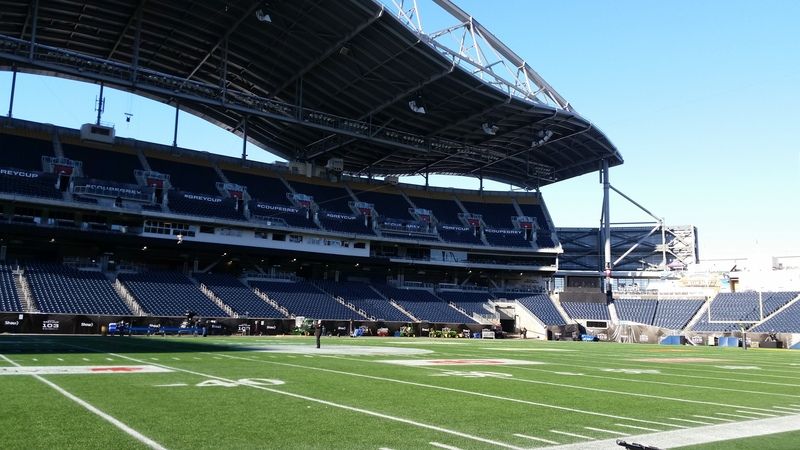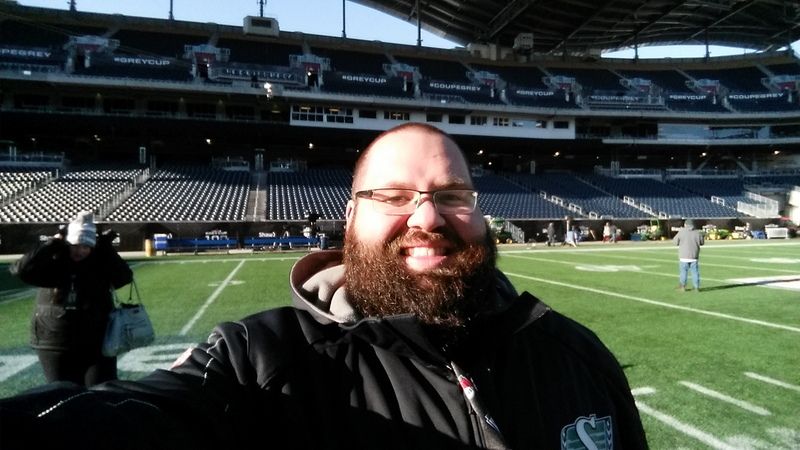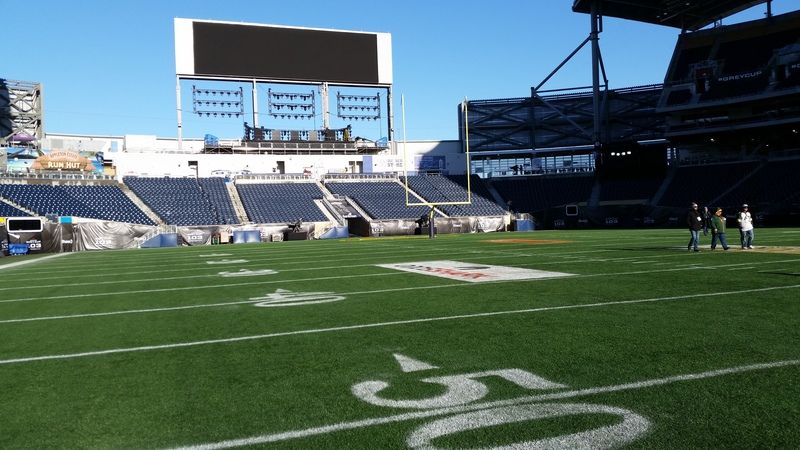 From there, it was time to head to the CFL Fans Fight Cancer event where fans raised over $6,000 to fight the disease.
#CFL Fans Fight Cancer raised $6,500 for the Never Alone Foundation today. Good work fans! #GreyCup

— Suzy (@Suzy_Laura) November 28, 2015
The pizza was great, too.
On Saturday night, I caught Queen City Kids, 54-40 and Loverboy before heading to Spirit of Edmonton. I honestly don't know how I had the stamina to last the night. You need to put this on your bucket list if you're a CFL fan.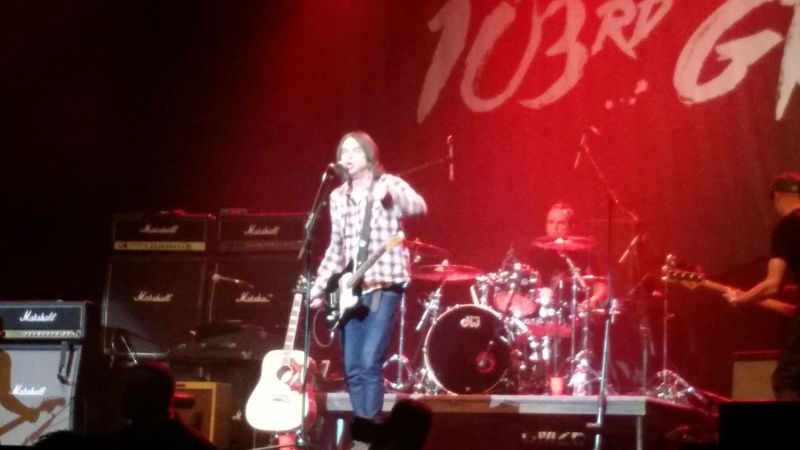 Finally, it was game day.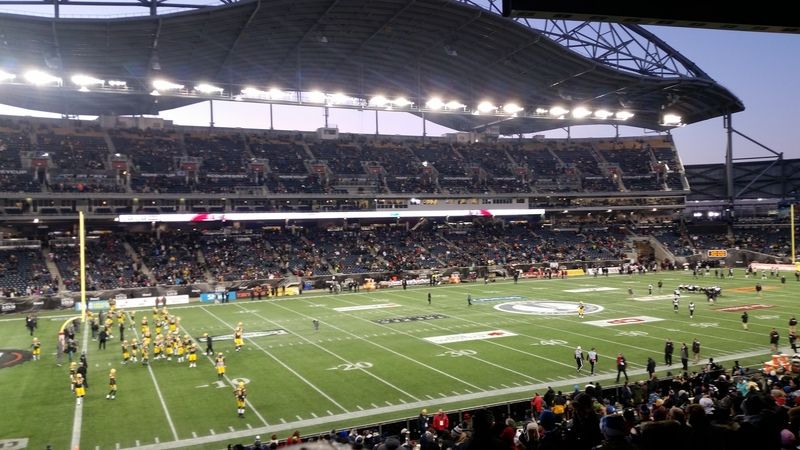 Any CFL fan has heard that a Grey Cup Festival is about much more than the game. It's about community, socializing and celebrating Canadian football. There are hundreds of fans that prefer to save money and watch the big game from a pub in the host city but I'm not one of those people. No matter how cold or wet it is on Grey Cup Game Day, you can bet I'll be in the stands making as much noise as I can muster.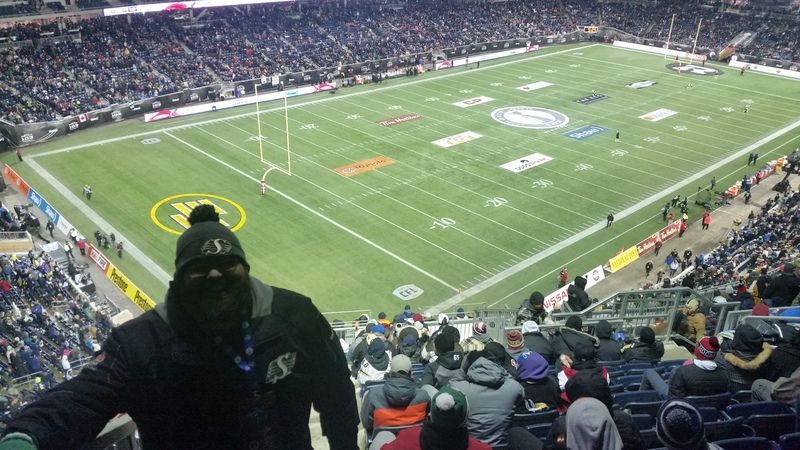 Ottawa quickly jumped to a 13-0 lead but as the Eskimos has done so many times this season, they persevered. Not one to be denied, Edmonton took control late in the fourth quarter to stop Ottawa's Cinderella story in its tracks. Eskimos win 26-20 as Mike Reilly becomes MOP and Shamawd Chambers takes home the Most Outstanding Canadian Award.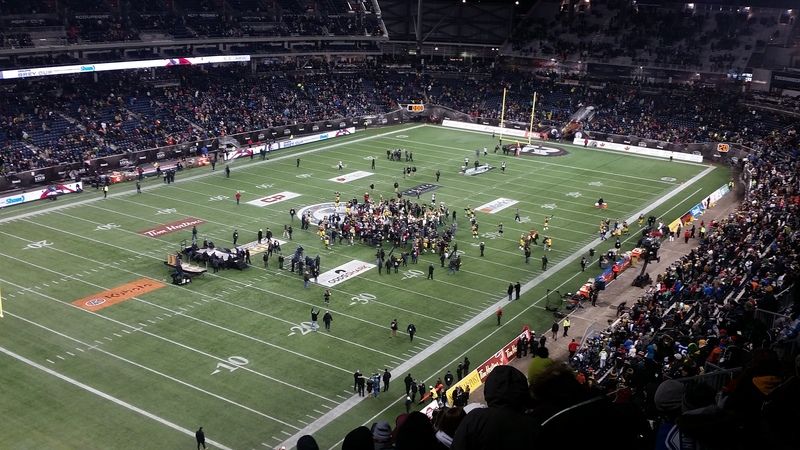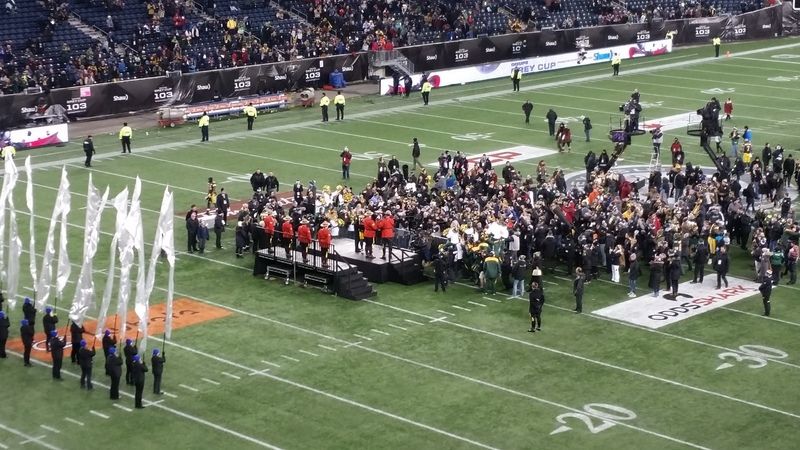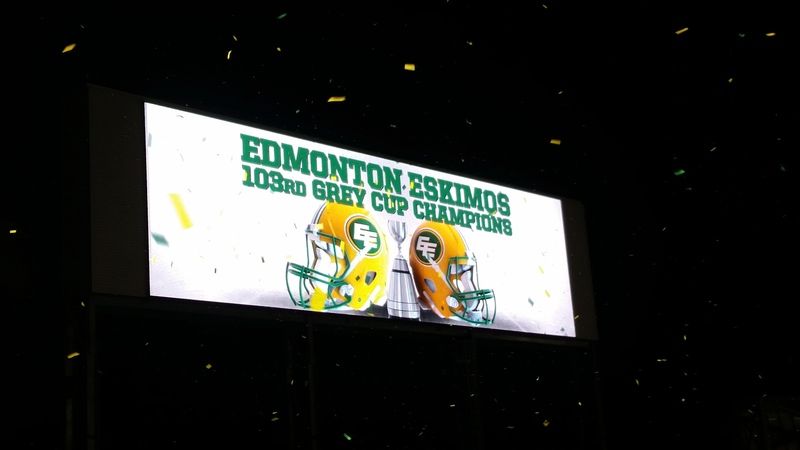 What a season. Is it June yet?
As with every Grey Cup Festival, the experiences comes with positives *and* negatives. Apparently there were free shuttles running designed to get you to multiple hot spots around Winnipeg, but they simply didn't work: Departure times weren't posted anywhere, locations were confusing and some staff didn't even know these shuttles existed. On Thursday night, we decided to grab a shuttle to the Spirit of Edmonton but after waiting for forty minutes in the freezing Winnipeg air, it was clear that taking a taxi was the better option. On Friday afternoon, we waited just over an hour but not one even stopped by. It would have been nice to take advantage of this free service, but my warmth and comfort is way too valuable to stand on a Winnipeg street corner.
The Grey Cup Club is a cool idea and I'm sure proud to be a founding member. However, things could have been done quite differently. We were able to get into the State of the League address before everyone else due to our "status", but the reception to follow lacked an agenda and real sense of purpose.
The team practice was not particularly well done, either, as we were told to arrive an hour before things got underway. Make that another forty minutes in the cold. Yes, they handed out merchandise (though the only Roughrider options were youth hats – Have you *seen* my head?) and gave us a pretty cool experience on the field, but the real saving grace was the Eskimo players really embracing the fans in attendance. That was the ultimate bonus that the Club had no control over. I like the idea of the Grey Cup Club and hope to stay in it next year, but communication needs an overhaul.
The worst part of my weekend happened before kickoff at Investors Group Field: The concourses were absolutely packed and the only way to get to where you needed to go was to shove your fellow fan to the side. Somewhere in the cluster that was the concourse, my fiancée and I got split up and we were unable to locate each other. As we were sitting in the temporary stands in the south end zone, I decided to head up to the stands and see if she was there. I ran into her as she was in tears on her way back to the main concourse. Our seats didn't exist.
What do you mean "our seats didn't exist"?
We had Section SKY-3, Row 20, Seats 1, 2 and 3. Well, that row had no seat numbers lower than 6. The stadium usher just let us know that they simply weren't there so we were sent into the concourse that resembled the Royal Rumble to get to fan services. Because of this we were standing around for the national anthem, team introductions, flyover and kickoff – Something that I *never* do for the Grey Cup. This was an especially disappointing situation, considering the Eskimos are the team that my fiancée supports. We were given new tickets and relocated to the top corner on the exact opposite side of the field.
The absolute best thing about the 103rd Grey Cup Festival in Winnipeg was the people. No matter where we were, the locals went out of their way to welcome us to Winnipeg. I've been to Grey Cups in Toronto, Vancouver, Calgary, Edmonton and Regina and have never seen something like that. I guess "Friendly Manitoba" is not just a saying on a license plate.
As I put off packing for the flight back home tomorrow, I reflect on this year's Festival. While there are many things I would change about the experience if I could, I'll have some of these memories forever. This tradition of attending Grey Cups has made me some great friends and some that are good to share a pint with. This Grey Cup was building relationships that I've made with CFL fans over social media during this past season and every single one of them was amazing. This is a unique little league and I wouldn't change a single thing about it.
Grey Cup 104 in Toronto, here I come!
But for now, I'll be giving my liver a *long* break…
– written by Travis Currah
---
---