National Coffee Day owned by Hamilton Tiger-Cats, Tim Horton's
I have no idea who comes up with these goofy "national holidays" but today was National Coffee Day, and I think the Hamilton Tiger-Cats (who play at Tim Horton's Field) absolutely *owned* the day.
We take #NationalCoffeeDay pretty seriously. 🍩📦 #TimsCoffeeDay pic.twitter.com/LUmPFoa74G

— Hamilton Tiger-Cats (@Ticats) September 29, 2015
That could be the most Canadian photo I've ever seen.
The opening of Tim Horton's Field last September wasn't the first time the league and famous coffee shop have teamed up, either.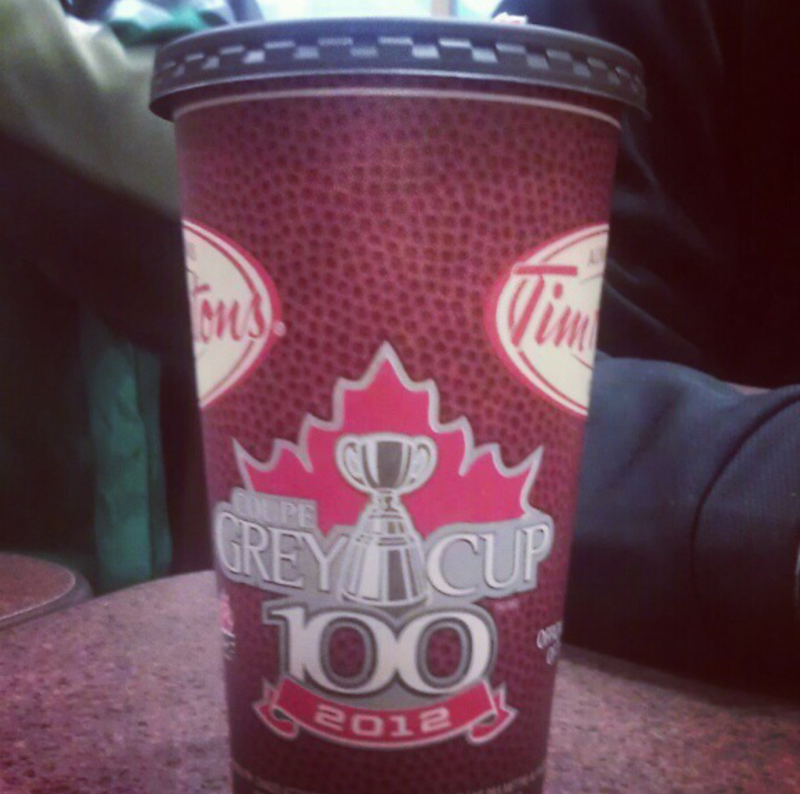 I remember volunteers walking around with Tim Horton's BACK PACKS so all they had to do was take a hose and refill your cup on command at the 100th Grey Cup. There were cups for the 101st and 102nd editions of the Grey Cup too.
And who could forget the CFL Tim's cards?!
The Canadian Football League and Tim Horton's: a match made in Canadian heaven.
– written by Travis Currah
---
---