Edmonton Eskimos rebound in a big way
Some 31,523 CFL fans embarked on Commonwealth Stadium Friday for Military Appreciation Night on an absolute perfect night for football, and about 31,373 of those fans left satisfied after a 38-15 Eskimos win over the Toronto Argonauts.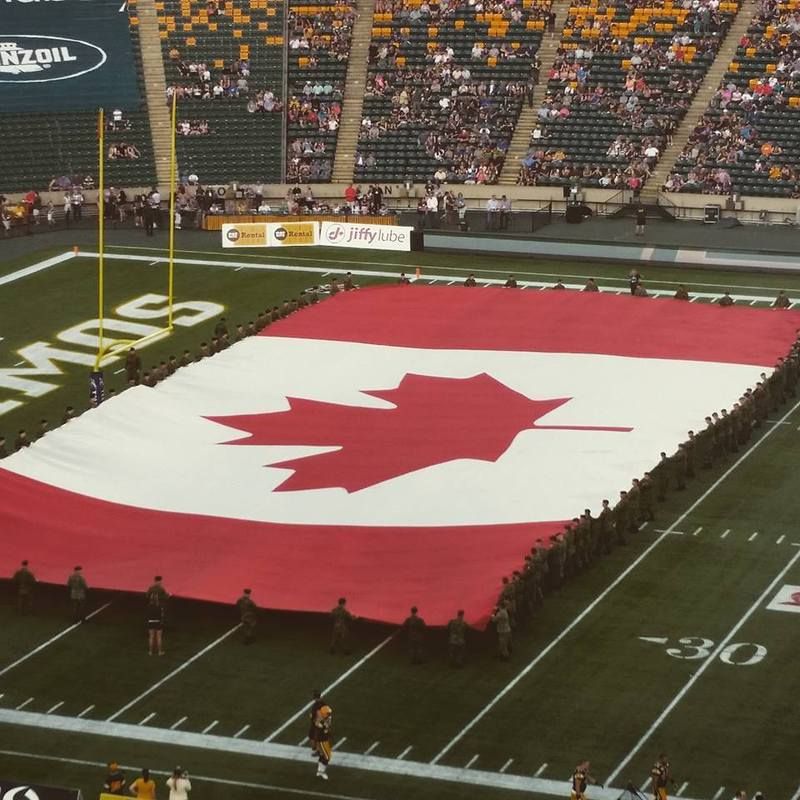 $80,000 was raised for the Military Family Resource Centre Friday night
Friday Night Football always has a great atmosphere and this game was no different. After attending every game at Commonwealth so far this season, I can confidently say that the Eskie fans were louder than they have been all season. Odell Willis played no small part in getting that crowd pumped up with two sacks while James Franklin got a win in his first career start.
Ian Dunn won the cool $85,192 50/50 pot – remember me, buddy? We ran into each other at the grocery store the other day. Ahh, it's worth a shot, right?
The Royal Canadian Artillery Band put on a great half time show too – they even rickrolled us!
The Royal Canadian Artillery Band performing at halftime #MilitaryAppreciationNight pic.twitter.com/y0bbUgJTnY

— Edmonton Eskimos (@EdmontonEsks) August 29, 2015
Admit it. You can't get it out of your head now.
James Franklin was great and Kendial Lawrence was better (263 combined yards including this awesome touchdown), but the name you really have to remember when it comes to the Edmonton Eskimos is Derel Walker.
SO is ANYONE going to be able to cover this guy? #CFLGameDay pic.twitter.com/APKoXN9gA5

— CFL (@CFL) August 29, 2015
And this is only Walker's third career game. How did his first game go? 10 catches for 125 yards. How about his second? 14 for 183. The 24-year old Texas A&M product is now *ninth* in receiving yards after just three games.
Derel Walker in 3 games: 31 catches for 472 yards. 9th in the receiving yards in the #CFL #Eskimos

— Dave Campbell (@Dave_CHED) August 29, 2015
Talk about a great start to a career.
Next up for the Eskimos is the daunting task of beating the Calgary Stampeders in the annual Labour Day Classic, a game that will have first place in the West Division on the line. The Eskimos haven't won on Labour Day since 2011 and have lost eleven in a row to the Stampeders overall. Could they follow Montreal's lead and break a streak of their own?
– written by Travis Currah
---
---