Just when you thought the Tiger-Cats were healthy...
The Hamilton Tiger-Cats have been absolutely riddled with injuries since the start of training camp, but going into last week's games, things appeared to finally be getting better. [Link: http://cflpass.ca/news/hamilton-tiger-cats-injuries-recovery/]
Not so fast. On Wednesday morning, TiCat fans were given some terrible news regarding two if their biggest offensive stars:
Details as the @Ticats put @AndyFantuz & @CJ_Gable on the 6-game IR, add @Nic_Grigsby5 ➡ http://t.co/DH3QsT3eEn #CFL pic.twitter.com/uwakO3KQf8

— CFL (@CFL) August 5, 2015
Just as fast as C.J. Gable returned to rush for 135 yards against Saskatchewan last week, so will he return return to the injured list.
As for Andy Fantuz, injury problems are nothing new for the Canadian receiver. Since playing all 18 games for Saskatchewan in 2010, Fantuz hasn't played a full slate of games in a season. In 2011, he was only able to get on the field for four games – that year spending much of the season trying out for the Chicago Bears – and over the course of the next three years, Fantuz played 17, 15, and 13 games.
Is it a coincidence that the record-setting "Handy Andy"  last played a full season when these came out? I think not.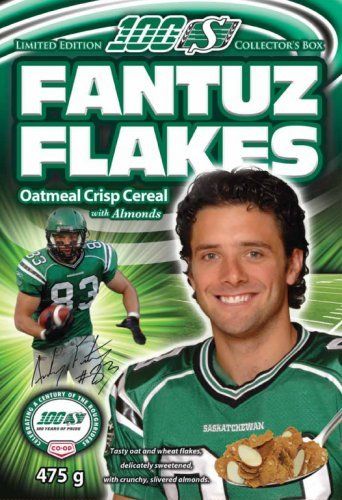 Try it out, Hamilton!
– written by Travis Currah
---
---